Automate

Your Business

Docdown helps you auto-generate and eSign documents like invoices, contracts and legal forms with automatic web forms, integrations and API.

✓ Full access ✓ No credit card required ✓ Used by 300+ companies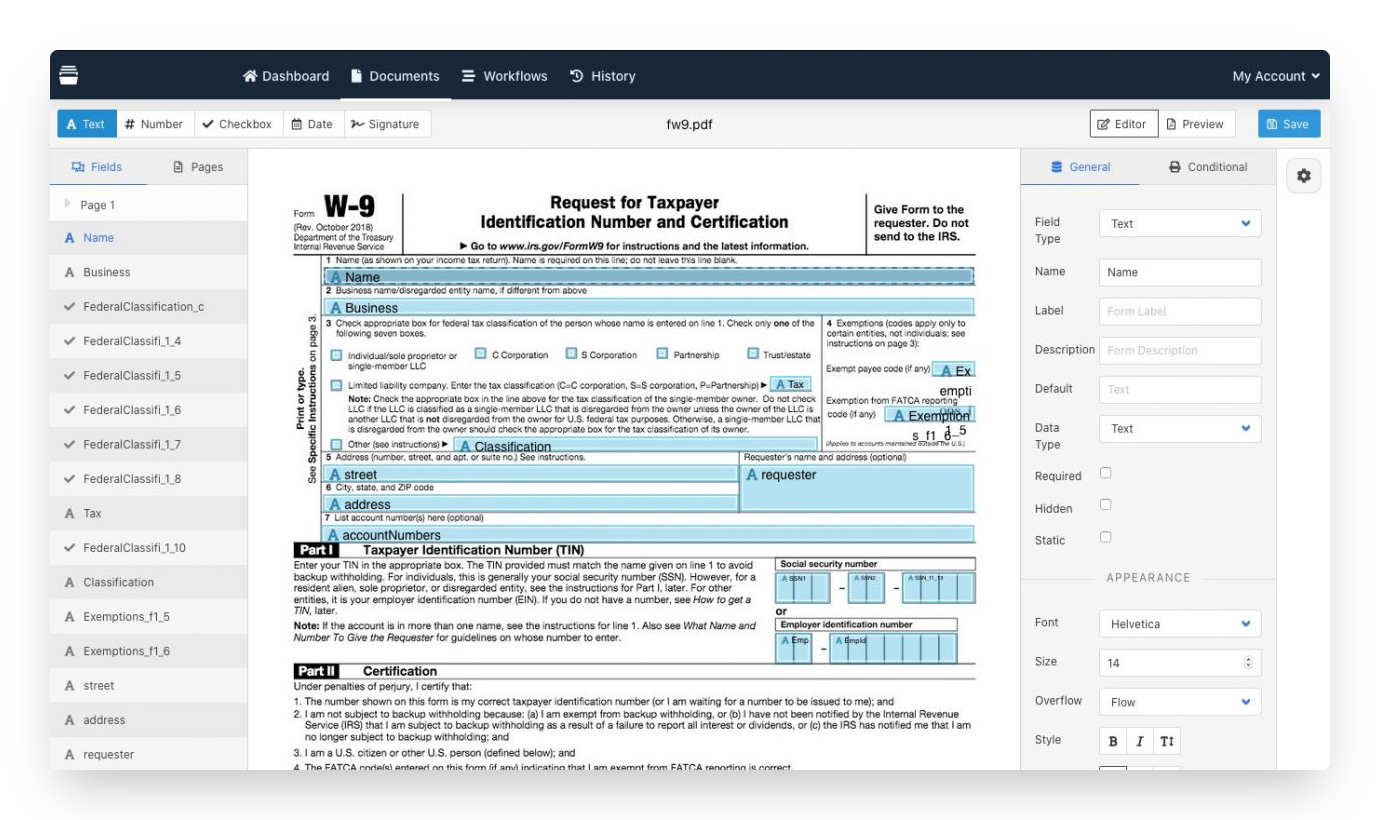 How Docdown works
Docdown is the complete toolkit for generating documents with template management, REST API, integrations — and much more.
1
Upload Document
Upload your PDF document. If it has fillable forms, they will be imported automatically.
2
Customize Fields
Use drag-and-drop editor to create fields over your documents and customize their behaviour.
3
Setup Workflow
Use our visual workflow editor to create a sequence of steps from generation to delivery.
4
Automate Processes
Use our online form, integrations or REST API to run your automated workflows.
Features
Docdown combines flexible document templates with powerful automations.
Powerful Document Editor
Docdown's drag and drop editor lets you create, customize and visually test how your document will be generated.
Extensive Field Types
Images, signatures, date, numbers etc. can be used to generate and fill any type of data in your documents.
Conditional Logic and Formulas
Use dynamic variables for calculations and formatting. Setup complex conditional rules to match your exact use case.
Automatic Forms
Forms are automatically generated using your document fields, but you can always customize the details.
API
Our simple REST API offers easy integration into your existing apps and services.
Webhooks
Trigger workflows from external tools or send data anywhere after workflow executions.
Trusted by 300+ companies and growing
No matter what industry, Docdown handles everything.
Ready to automate your business?
Customers save hundreds of hours every month with Docdown.